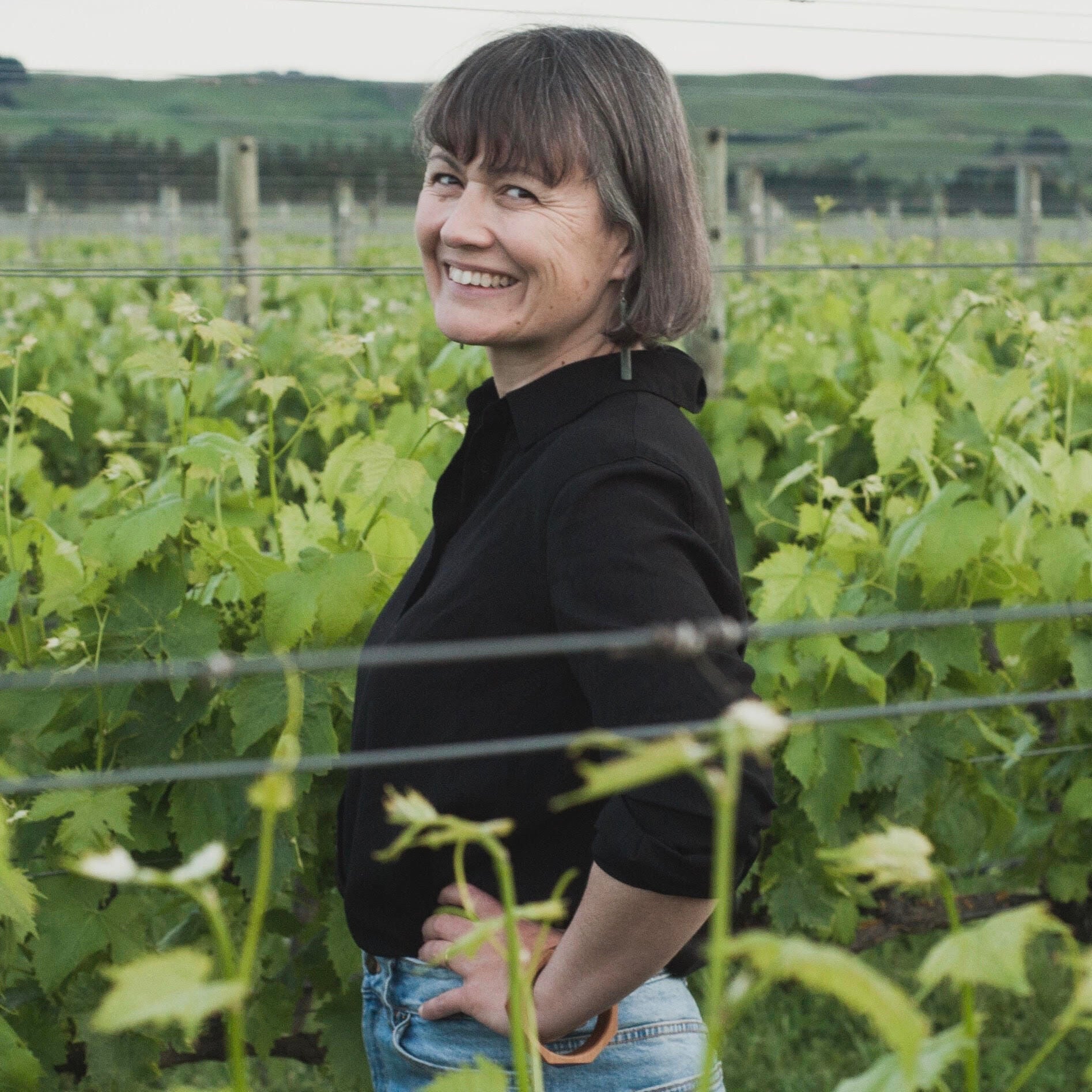 Amy Hopkinson is one half of the Hawkes Bay based wine producer Halcyon Days. Halcyon Days wine is handpicked, naturally fermented, unfined, unfiltered, and has no additions.


I was stoked when Amy approached me to create a bespoke wine bag to celebrate their 2021 release. As part of the bag making process Amy sent a selection of Halcyon Wine so we could get a great fit for the bottle in the bag. This got me hooked on their wine! What I admire about Amy's approach is that each time we discuss a project she asks 'what's the most eco way we can do this?' - a challenge I really appreciated. As we started working on another edition of the wine bags for Halcyon Days, I thought it was a great chance to find out more about Amy.



Amy, what was your favourite or most memorable odd job?


When I was studying post graduate Viticulture and Oenology at Lincoln University, I had an odd job selling programmes before NZ Symphony Orchestra concerts at the old Christchurch Town Hall. It was only an hour, we got paid, and then we also got free tickets to the performance. It was magic!
What did you want to be when you grew up? How has this changed?


Actor, and then chef…. I worked in kitchens all through high school and university. I loved the sensory and creative aspect of cooking, and I am fascinated by food and culture. It was also my first exposure to wine. My first degree was a BA in politics, at Otago University, and after I finished my winemaking post-grad, I moved to Europe, settled in Toro, Spain, where I lived for almost 10 years, making Tempranillo, Mencia, Prieto Picudo, and Verdejo. I also worked vintages in Italy and studied my Master of Wine out of London, then eventually Olly and I returned to Aotearoa, to the Hawkes Bay in 2012. I love being part of an international and local wine community who are passionate about wine, food, and life.


We add a lucky coin to every Matt Nash Uniform bag and garment. What item brings you luck?


My Grandma gave me a small stone elephant that I took to all my exams, because an elephant never forgets… its lost a leg but still seems to work!
What is the best thing you've eaten lately and where?


We had an excellent dinner at Pici just before the latest lockdown; the food was delicious, service was flawless, and the atmosphere was electric.


What are you working on now, and what is your work uniform?


We are just blending our 2021 Luz (Syrah and Pinot Noir), which we will be bottling early 2022. It was another great vintage in Hawke's Bay and its tasting really good. The grapes are flowering on the vineyard; it's an exciting time of year.

My work uniform is practical (and a bit boring!). In the winery we wear steel-cap boots with jeans or shorts, and dark colours so you can't see the wine splashes!


What excites you about the future?


Lots! I'm very excited about 2022 Halcyon Days vintage. We are working on some exciting collaborations (including our next edition of MN wine bags). In Hawke's Bay, Bar Teresa and Harvest Deli are opening in Napier soon… and I am really excited about getting back to Spain at some point (where I lived from 2003-2012)




Check out Halycon Wines by visiting https://halcyonwines.co.nz/
Afterpay Available. Free NZ shipping on all orders over $300 NZD.