M.N Toolbelt Apron Bottle Green
This is a style that we've been working on this year, and we are really excited to release it. This new tool belt style is perfect for all the projects that summer has in store for you. It'll quickly become your best friend, whether you're in the garden, hanging a painting, or needing those dog treats on hand. The style has a split front for ease of movement, a zippered YKK pocket for your phone or valuables, and a thicker waistband with quick-release plastic hardware. Available in Bottle Green and Navy Blue, the style is crafted in our go-to hard-wearing drill fabric for easy care, so you can pop it in the washing machine.
$135.00
Material:

Bottle green Polyester /cotton 8.5 oz. drill.




Size:

View

size guide

 . Waist strap is 128cm, For longer strap lengths, please add a note at cart. 

Features:

Matte Black YKK zippered pocket, crafted from hard-wearing and easy-to-care-for machine-washable poly/cotton drill fabric. Features a split front detail for added style, along with an adjustable strap equipped with a convenient plastic easy-release buckle. Proudly manufactured in New Zealand.

Use:

Gardening, Ceramics, Woodworkers, Artists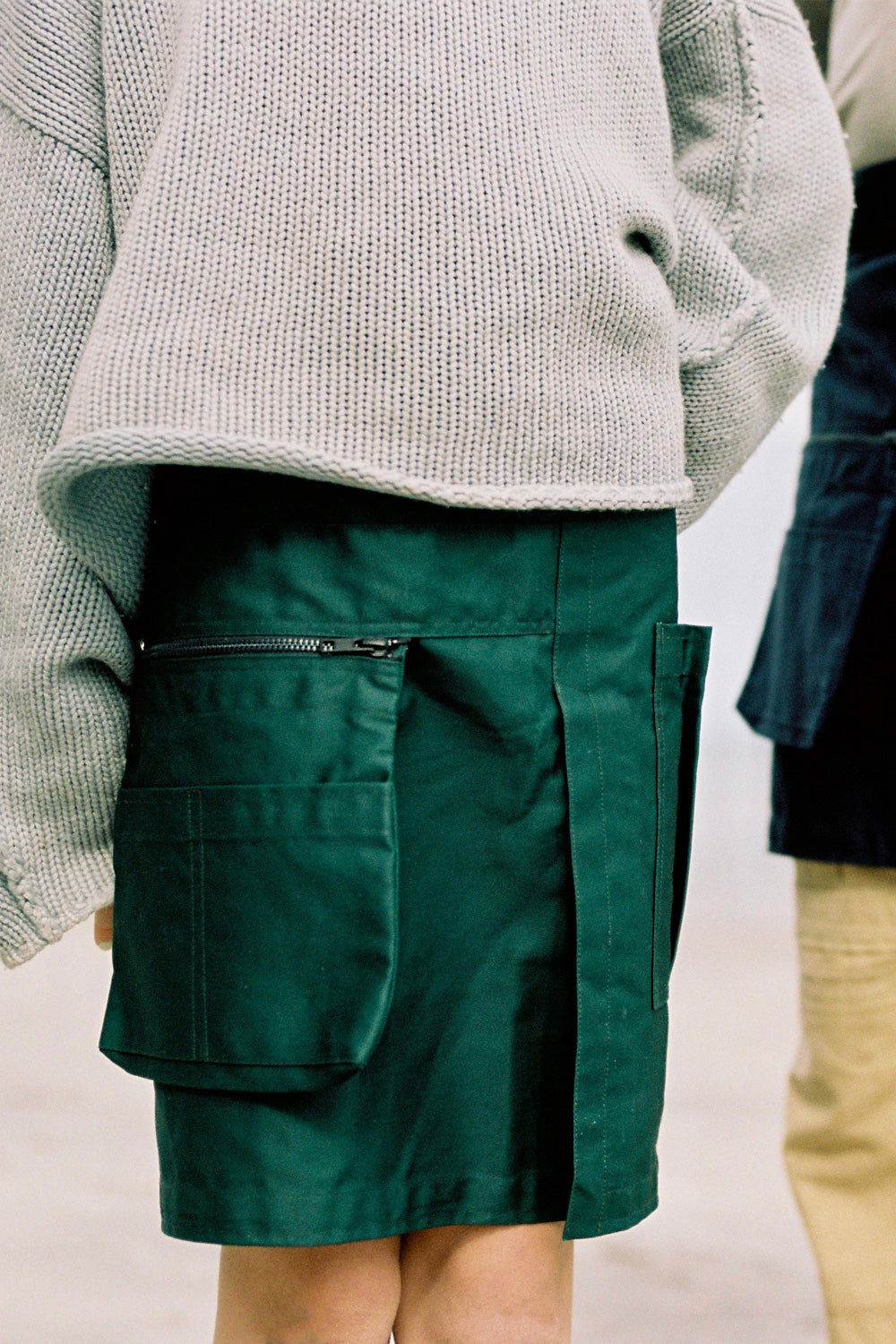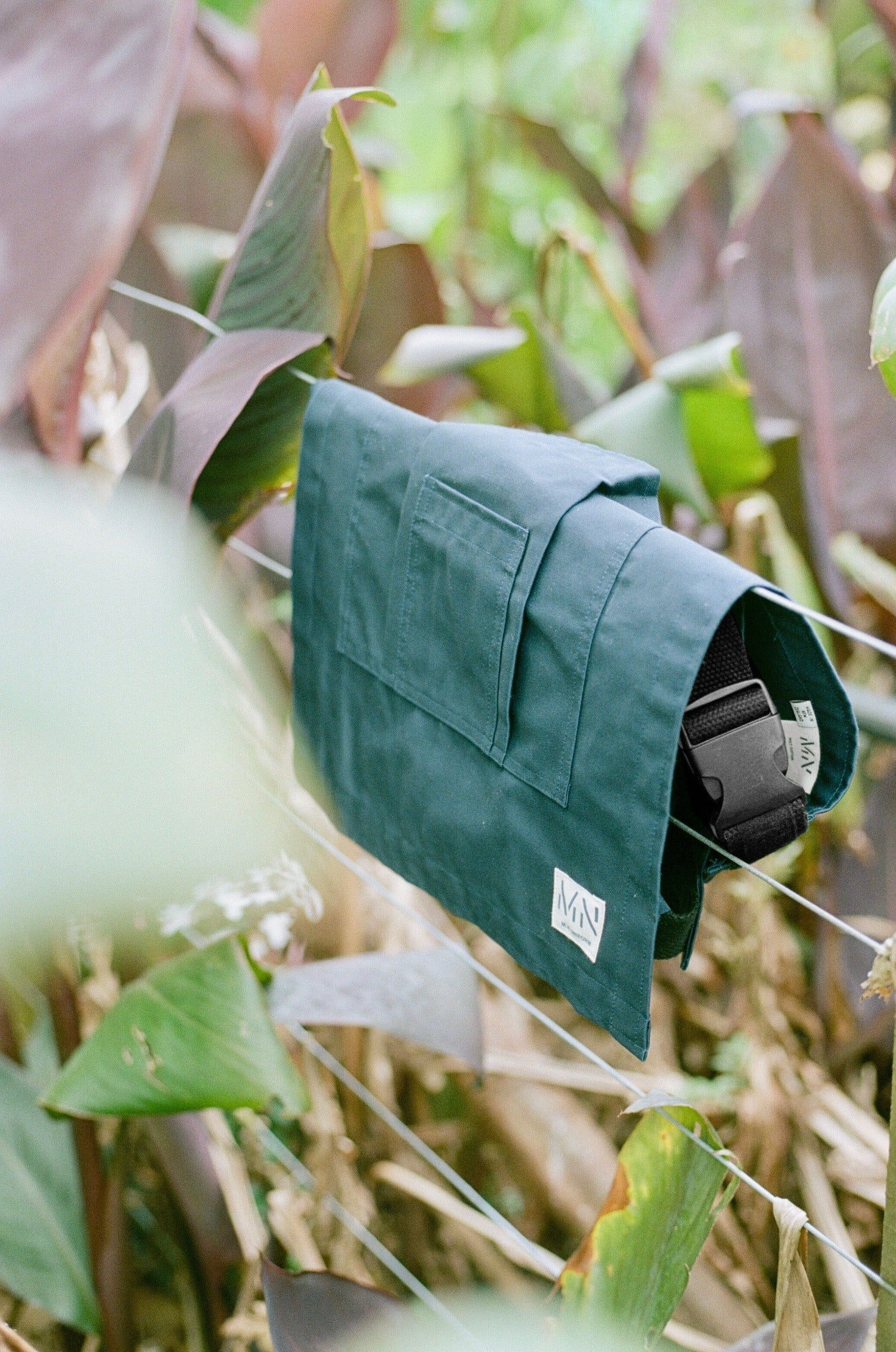 Afterpay Available. Free NZ shipping on all orders over $300 NZD.